Let's explore the astronomy and outreach scene of India with Samir Dhurde, astronomer and science communicator at one of the country's major research institutes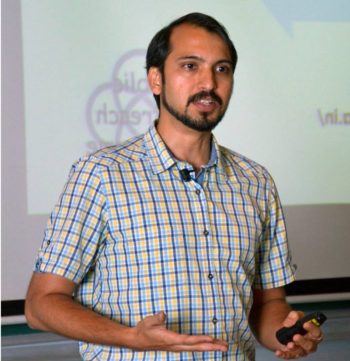 This month,
Universe World
travels to India, where we meet
Samir Dhurde
, astronomy lover and communicator who is passionate about sharing the excitement and challenges of science and astronomy with everyone. In his role as public outreach officer at the
Inter-University Centre for Astronomy and Astrophysics
in Pune, Maharashtra State, Samir is busy organising and running public events and training programmes, welcoming tens of thousands of visitors every year and engaging with schools, colleges, universities, amateur astronomy groups and non-governative organisations across his vast country.
As customary in this column, let's start from your path: tell us about yourself and what led you to your current position…
The dark skies sparkling with stars – often seen during power cuts in the town where I spent my childhood – my grandmother's stories about some constellations and my father's gift of a small telescope were my first connections to astronomy. But I almost didn't get into this field, because access to the dark sky, and also to good resources like books and telescopes, was rare even then. That's when the Hubble Space Telescope went up and the fantastic outreach by NASA hooked me back. With support from a few highly supportive teachers I finally got into an astronomy course at college. That's where I realised that I could also communicate about science and astronomy very well. So after getting some in-depth training in Radio Astronomy for my Master's thesis, I took up public outreach as a career. Today I am the Public outreach officer at IUCAA, one of India's pioneering Astronomy and Astrophysics research institute, in the western part of the country.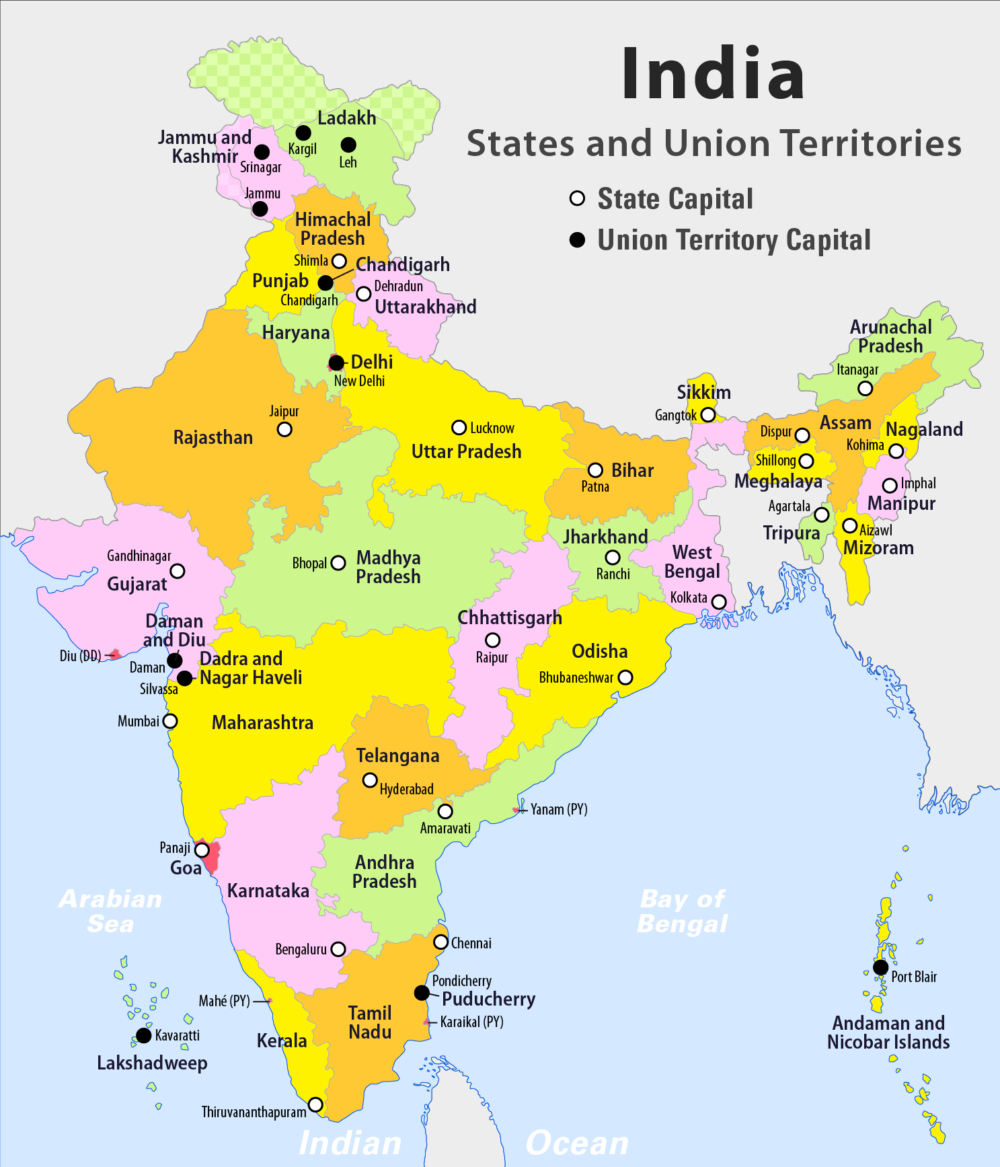 Can you tell our readers a bit about the context of astronomy in India: how big is the community, what are the main research topics, biggest projects and major issues at the moment?
The current Indian astronomy community is quite strong and the Astronomical Society of India has close to 1000 members. More than 34 institutions in India are actively pursuing research in Astronomy and Astrophysics. Some of the current projects, such as the indigenous multiwavelength space observatory ASTROSAT, have immensely contributed in the understanding of our universe in Ultraviolet and X-ray. The future holds the ground based National Large Solar Telescope (NLST) or the space-based Aditya-L1 solar mission, developed by India, and numerous projects led by a consortium of institutes in India and abroad which include the Thirty Meter Telescope (TMT), LIGO India, Square Kilometer Array, India-based Neutrino Observatory (INO) and more. All these projects entail India's contribution at a significant level. The community is also highly involved in trainings and workforce development, with Indian-origin scientists in the field having valuable roles in research in India and abroad.
What is the role of astronomy communication in this context?
What I mentioned is the best of astronomy, but it also reaches just a tiny fraction of all Indians. Of course many of the younger scientists in this lot are inspired by someone who put them in touch with the excitement of astronomy early in their life. What is more important, from an Indian science communicator's perspective, is for everyone to be aware of this and other sciences and the logical process they involve. There is a serious need for a society that is independent and logical in its thoughts before it acts. Astronomy is definitely one of the popular subjects that can draw their attention to a very enabling way of thinking and doing things.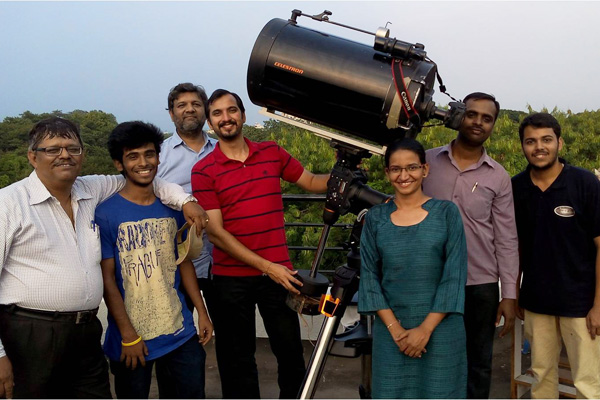 What would you say are the major challenges for a science communicator and educator today in India?
In my view, the major challenges for science communicators and informal educators in India, and many other places in the developing parts of the globe, are support and funding. These should not be mistaken as the same thing. Many of our colleagues actually work voluntarily, in diversely and uniquely difficult situations. They are constantly finding ways to get over their lack of resources which is commendable. Some respect and encouragement is many times the minimum that they seek. It is sad to see that outreach is still not considered an important part of a scientist's work and does not yet find a compulsory place in any research grant proposals. Funds are also of course important and, in short, supply for creative outreach. Yet, they can only go a part of the way in sustaining themselves, if the efforts are not recognised and highlighted.
You are also active in international groups and committees of astronomy communicators and educators around the world, including the organisation of workshops and conferences. In the past decade and a half, the astronomical community has grown significantly in the area of communication, education and outreach, with programmes and teams implemented in many research institutions, large and small. What do you think are the next steps in the professionalisation of this particular area of astronomy?
This is very true and I am very appreciative of the efforts of many organisations including the International astronomical Union. However there is no one solution like "professionalisation" that fits everyone. Training everyone to do a standard set of activities is not very feasible. We all work in different situations and adapt to them according to our understanding of the local population. In my view, a great necessity for quality and efficient work among the stakeholders is a good networking and sharing environment. Also in my region, there is definitely a large variation of skills related to documentation of work. In addition, there are hardly any opportunities for presentation of properly evaluated work and thus no example to show its good effect. This is what we should be looking for providing rather than stressing on standardisation.
I believe we are talking about a set of individuals with intelligence who are very creative and are also passionate towards their work. They wish to provide quality to each and every one they reach. Given the range of ages and experiences that they have, it may just be very important for them to see what is happening across the world. This could lead to new ideas or finding some which are possible for them to implement. The times spent reinventing the wheel would then be used more fruitfully.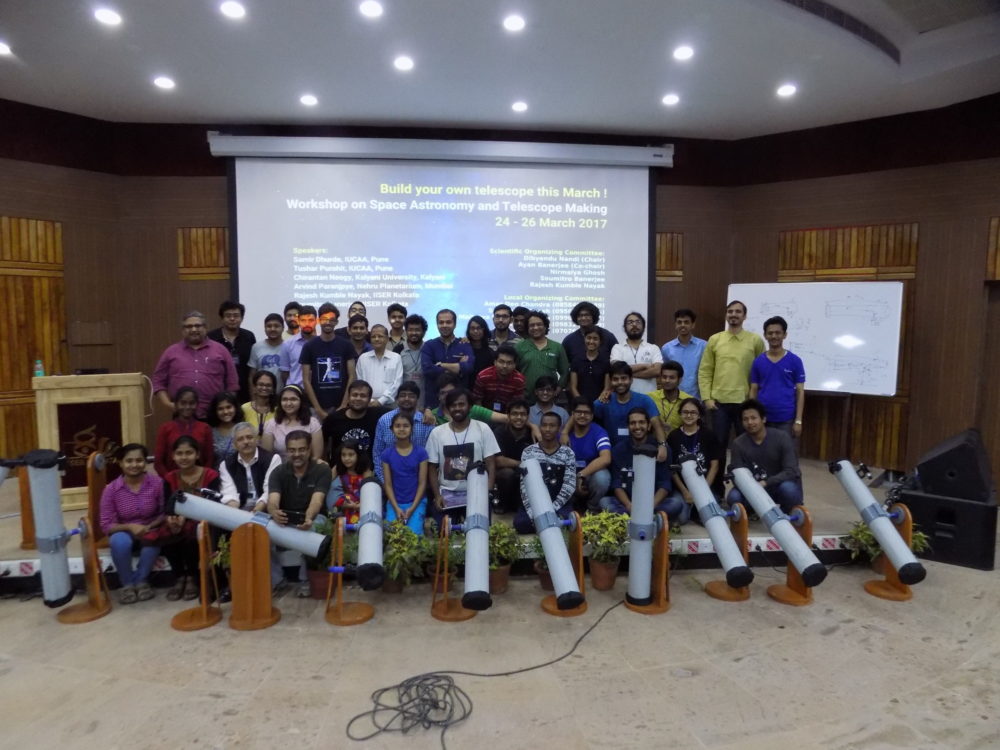 You are in charge of IUCAA SciPOP, one of the most effective outreach efforts in an Indian research institute, with a team of staff and interns that you select and train. Can you tell us more about this part of your job?
Thank You! We have many highly motivated people contacting us, who we try to help find their calling in astronomy and communication in general. The key stress is on being honest to science and providing quality experiences, with humility and understanding, to our audiences. Rather than a formal training, we have regular discussions among ourselves and other visitors who work on the field. This adds to the depth of experience even for the newcomers and provides inspiration. We also travel across the country to conduct outreach activities with our University associates. To make more efficient use of such visits, we are also working on some content and training modules that could be shared with our local colleagues or potential outreachers when we are visiting that region.
What are the most exciting and most difficult parts in your job?
The diversity of regional cultures is a great asset and also an exciting challenge for us in the Indian context.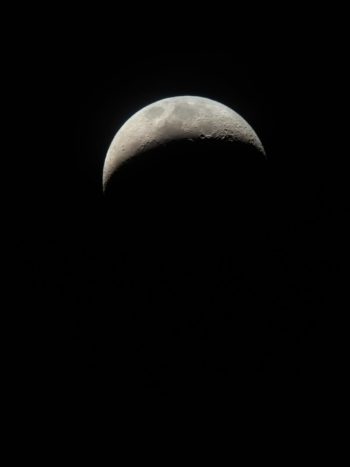 Recently, at the Communicating Astronomy with the Public conference 2022, you presented a study of misrepresentations of the Moon in popular imagery. Can you tell us more about that?
Yes, that was a result of an informal study among the people I meet, including educators and astronomy communicators. I was surprised to see the lack of actual experience with the actual sky, including the most easily accessible heavenly body – the Moon. Simple details like the unique rising and setting cycle, phases of the Moon etc. are often unclear and even misinformed to their audiences. This may stem from the prevalent misrepresentations in popular imagery including in art, comics and online. This may also be due to lack of actual observations of what we are communicating about. My point was to say that it is easy to set this right if we step out and spend a little time to make a connection with the Moon. Maybe it will draw our attention to the whole universe as well, that we are missing out in real life.
What are you working on at the moment?
We are currently working with the IAU in making several low-cost solutions to issues like lack of telescopes and lack of localised and easy to use hands-on demonstrations for astronomy outreach.
Are there any scientists, thinkers, authors or other people that especially inspired you along this journey?
At various stages of my life I have taken inspiration from greats like Profs. Yash Pal, Jayant V. Narlikar, Govind Swaroop, Fred Hoyle, Carl Sagan as well as visionaries and artists like Mahatma Gandhi, Satyajit Ray, Munshi Premchand, Mirza Ghalib, Kabir, M. C. Escher to name a few and in no particular order. As a physicist, I cannot but mention Albert Einstein, who I came to respect only when I knew enough Physics to know the depth of his work.
Any favourite books – or films – you would like to mention?
I have several favourite books from India in our fantastic array of languages. Likewise, there are also many international books and films that are memorable. Somehow most of these happen to be in the Science Fiction genre, but have undercurrents that are very relevant to the present. Popular works and interpretations of Jules Verne, Isaac Asimov, Arthur C. Clarke, George Orwell are popular for a reason. However, I am quite disappointed to see the lack of women authors in that era.
Samir Dhurde is in charge of the popular outreach programme at the Inter-University Centre for Astronomy and Astrophysics (IUCAA) in Pune, India. He trained as a Radio Astronomer during his Masters' degree in Physics. He works professionally towards developing and using methods and activities to make science and astronomy learning fun. Over the last decade he has been involved in many education and outreach advisory groups of national and international astronomy and space organisations, putting in efforts to design large-scale educational programmes and resources in India and abroad. He has been awarded the national level Zubin Kembhavi award for outreach by the Astronomical Society of India for his work. He loves to travel across his vast and beautiful country to inspire children, encourage amateur astronomers to contribute to science and to share astronomy knowledge with his people.